A Serene, Seaside Daytona Beach Spa
The Spa at the Hilton invites you to escape and unwind as you experience the benefits of our rejuvenating spa treatments. The Spa offers essential, anti-aging therapies, massages, nail services, facials and body treatments. We utilize the famous Pevonia Botanica spa product line, which features organic ingredients designed to protect the surface of the skin while revitalizing the skin's deeper layers. We invite you to try one of our many services during your stay at our Daytona hotel and find your own corner of calm. Contact The Spa at The Hilton: 386-944-1334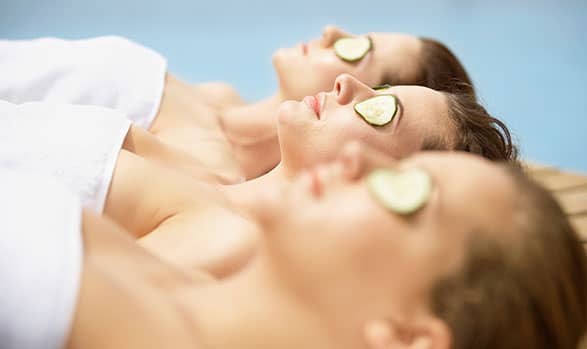 Facial Treatments - ALL SKIN TYPES
Luminous "C" and "Sea" - Vitamin C addresses sun-damage/hyperpigmentation. Dull skin is refreshed and hydrated. All skin types.
Lumafirm Lift and Glow - A boost for skin showing signs of ageing. Skin will appear tighter, brighter and more youthful. All skin types.
Ultimate Anti-Aging - Collagen, Retinol and Elastin help deliver a smoother appearance to skin surface, and protects skin's natural cells.
Skinfit Caviar for Him - Caviar extract, Marine Collagen and Elastin repair and smooth skin for a more youthful look.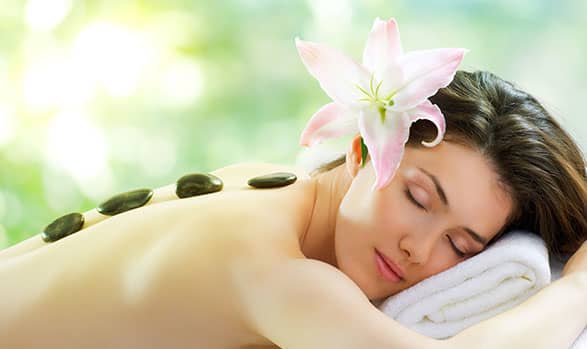 Body Wrap Treatments
After Sun Soothing Water Lily and Green Tea - Relieve sun damaged or sensitized skin with this immediately cooling wrap.
Purifying Mud Treatment - Warm, aromatic vitamin and mineral infused Mud alleviates soreness and reduces muscle fatigue.
Lumafirm Firm & Glow Body Treatment - Hydrates and smooths your body for a firmer, brighter more radiant appearance.
Tropical Oasis Salt Mousse Scrub and Yogurt Wrap - Pineapple and Papaya extract enriched salt scrub exfoliate, preparing skin for benefits of anti-aging yogurt wrap.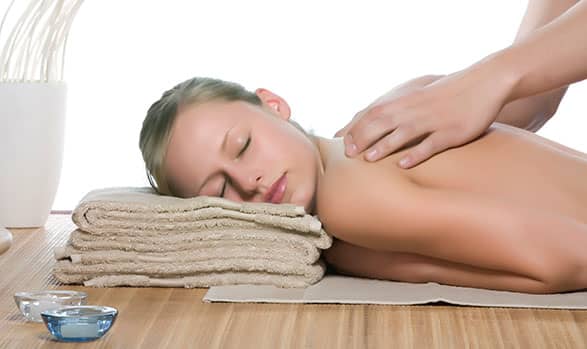 Massage
Swedish - Soothes and relaxes tired muscles. Eases stress and creates a general sense of calm and well-being.
Hot Stone - Heated stones help loosen tight muscles. Increased blood circulation eases tensed muscles.
Deep Tissue - Targets specific areas of soreness and pain.
Aromatherapy - Oils are added to promote a sense of overall well-being, relaxation and calm.
Packages
Half Day Escape - 50 minute Swedish massage * Mini Vacation Facial * Classic Manicure
Full Day Escape - 50 minute Aromatherapy massage * Seabreeze Essential Facial * Classic Pedicure
Couples Paradise - Two (2) 80 minute Swedish massage * Two (2) Mediterranean Body Treatments One (1) Bottle of House Wine * Fruit, Cheese and Cracker Platter
Queen or King for a Day - 50 minute Hot Stone Massage * Tropical Oasis Body Treatment * Deluxe Facial * Tropical Pedicure * * * Glass of wine and lunch
For more information on treatments or to reserve an appointment, call one of our Spa Professionals at (386) 944-1334. For all spa packages we ask that you make your reservation prior to your arrival.
**All rates subject to hotel availability; rate does not include taxes, gratuities or other incidental charges; certain length of stay restrictions may apply. This offer may not be combined with any other discounts or offers.
Appointments not rescheduled or canceled within 24 hours will incur a charge of 100% of the treatment price.