Bike Week 2019 in Daytona Beach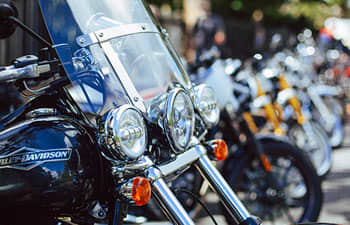 March 8 - 17, 2019 Daytona Beach will host the 78th anniversary of the world's largest motorcycle event.
Thousands of bikers from all over the United States for a week of sunny Florida's beautiful weather, events, activities and of course, BIKES! These events have the top manufacturers showcasing their best bikes. There will be live music, motorcycle shows at the Daytona International Speedway, endless rides on the Ormond Loop and much more!
Book an oceanfront room at the best Bike Week hotel in Daytona Beach. Motorcycle parking available at three lots. Biker package available with
motorcycle parking and deal on breakfast.
Terms & Conditions
: Our Biker Package includes parking for one motorcycle per room per night and buy-one-get-one-free breakfast when staying with us. Based on availability. Restrictions apply.